World's Top ten Paints Companies 2021 Annual Report
  WPCIA Washington January 5, 2022
  The global paints and coatings market attained a value of USD 174.3 billion in 2021,Strict governmental and environmental regulations, such as the Clean Air Act, the Occupational Safety and Health Administration (OSHA), and EU legislation, are restraining the market growth of the solvent-based product.The waterborne segment led the market and accounted for the largest share of more than 39% in 2021. The increasing spending in the construction sector and consumer preference for eco-friendly products are expected to support the segment growth over the forecast period.
  The ongoing growth in the urbanization and construction industry, especially in the Asia-Pacific region, to drive the consumption of paints and coatings. The rate of urbanization in the Asia-Pacific region is around 1.5% per year, the world's highest. It is estimated that by the year 2030, over half of the population in the region will be urban. According to the United Nations, as of 2021, 33 megacities in the world require planned habitation for the rapidly growing urban population. the global construction output will grow by 85% to reach USD 15.5 trillion by 2030.The decorative paints market is roughly 45 percent of the €75 billion global paints and coatings market.
  The demand for paints and coatings is rising in the automotive industry due to increased overall vehicle demand, aging vehicles. the paints and coatings for the automotive sector are also evolving. One of these evolutions is in the use of smart coatings because they offer the potential to significantly improve surface durability while adding additional functionalities or properties like self-healing, super-hydrophobicity, self-stratifying, self-sensing, soundproofing, and vibration damping. Key Market Players PPG BASF Sherwin-Williams Diamond Paints to Strengthen the Market Position by Majorly Focussing on Construction and Automotive Industries.
  Innovative formulation technologies have significantly facilitated to cater to numerous new and diverse consumer demands. Anticorrosive protection, low-VOC content coats, and nanocoatings are few of the recent innovations available in the present market.Keeping in mind the uncertainties of COVID-19
WORLD'S TOP TEN PAINT COMPANIES in 2021:
  1. SHERWIN-WILLIAMS (U.S.) www.sherwin-williams.com $19.08 billion
  2. PPG Industries (U.S.) www.ppg.com $14.39 billion
  3. AKZONOBEL (N.L.) www.akzonobel.com $10.53billion
  4. NIPPON Paints (J.P.) www.nipponpaint.co.jp $7.656billion
  5. RPM Inc (U.S.) www.rpminc.com $5.744 billion
  6. DIAMOND Paints (U.S.) www.diamondpaint.us $4.116 billion
  7. BASF (D.E.) www.basf.com $3.943billion
  8. AXALTA (U.S.) www.axaltacs.com $ 3.893 billion
  9. KANSAI Paint(J.P.) www.kansai.com $3.686 billion
  10. Asian Paints(IN) www.asianpaints.com $2.489 billion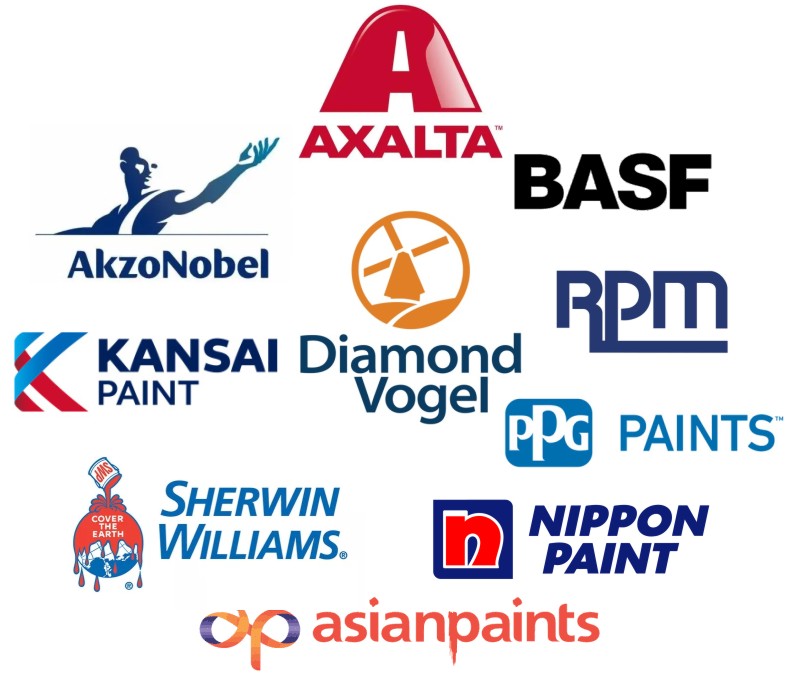 1. Sherwin-Williams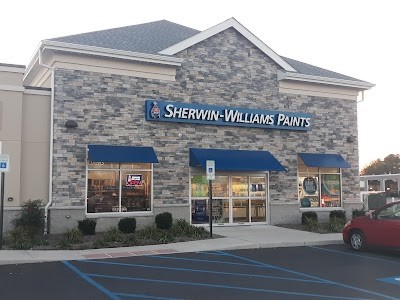 Company Profile:
  Sherwin-Williams Company is an American Cleveland, Ohio–based company in the paint and coating manufacturing industry. The company primarily engages in the manufacture, distribution, and sale of paints, coatings, floorcoverings, and related products to professional, industrial, commercial, and retail customers primarily in North and South America and Europe. At the end of 2020, Sherwin-Willams had operations in over 120 countries.
  Founded Cleveland, Ohio, U.S. (1866; 156 years ago)
  Founders
  Henry Sherwin
  Edward Williams
  Headquarters Cleveland, Ohio, U.S.
  Number of locations 4,758 stores (2019)
  Area served Worldwide
  Key people
  John G. Morikis (Chairman, CEO, and President)
  Allen J. Mistysyn (CFO)
  Products Paints Coatings Stains Caulks Sealants Applicators
2. PPG Industries, Inc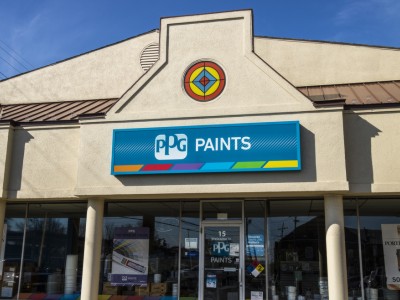 Company Profile:
  PPG Industries, Inc. is an American Fortune 500 company and global supplier of paints, coatings, and specialty materials. With headquarters in Pittsburgh, Pennsylvania, PPG operates in more than 70 countries around the globe. It is headquartered in PPG Place, an office and retail complex in downtown Pittsburgh, and is known for its glass facade designed by Philip Johnson.
  Founded 1883; 139 years ago
  Creighton, Pennsylvania, U.S.
  Founders
  John Baptiste Ford
  John Pitcairn Jr.
  Headquarters Pittsburgh, Pennsylvania, U.S.
  rea served Worldwide
  Key people Michael H. McGarry
  (Chairman & CEO)
  Products Basic and industrial chemicals, decorative paints, industrial (re)finishing products, coatings
3. Akzo Nobel N.V.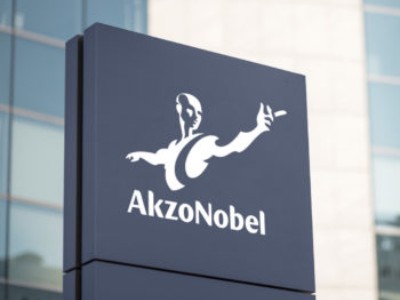 Company Profile:
  Akzo Nobel N.V., stylized as AkzoNobel, is a Dutch multinational company which creates paints and performance coatings for both industry and consumers worldwide. Headquartered in Amsterdam, the company has activities in more than 80 countries, and employs over 32,000 people. AkzoNobel is a leading coatings company whose key products include automotive coatings, specialised equipment for the car repair and transportation market and marine coatings. The coatings groups consist of the following business units:Marine Coatings、Protective Coatings、Vehicle Refinishes、Specialty Coatings、Metal Coatings、Wood Coatings、Powder Coatings.
  Founded 1994; 28 years ago
  Headquarters Amsterdam, Netherlands
  Area served Worldwide
  Key people Thierry Vanlancker (CEO)
  Nils Smedegaard Andersen (Chairman of the supervisory board)
  Products Chemicals、Decorative paints、Industrial finishing products、Coatings
4. Nippon Paint Holdings Co., Ltd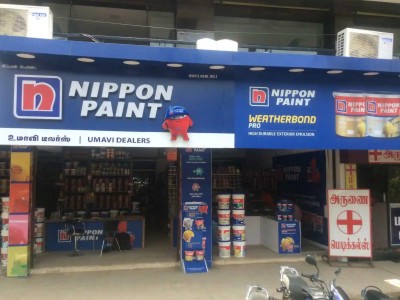 Company Profile:
  Nippon Paint Holdings Co., Ltd. is a Japanese paint and paint products manufacturing company. The company, was founded in 1881 by Jujiro Motegi under the name Komyosha(Yamato Jujiro Shoten). In 1898 the company was incorporated and renamed Nippon Paint Manufacturing, while in 1927 the company's name changed to Nippon Paint.
  In 1954, Nippon Paint established a 50/50 joint venture with Bee Chemical. In 2006, it became a wholly owned subsidiary of Nippon Paint.
  In October 2014 Nippon Paint was reorganized into a holding company and the company adopted its current name.
  In August 2020, the Singaporean paints and coatings manufacturer Wuthelam Group raised its stake in Nippon Paint from 39% to 58,7 % in exchange for its stake in the joint venture in Singapore.
  Founded March 14, 1881; 140 years ago
  Founder Jujiro Motegi
  Headquarters Oyodo Kita, Kita-ku, Osaka 531-8511, Japan
  Area served Worldwide
  Key people
  (President)Masaaki Tanaka
  Goh Hup Jin (Chairman)
  Products Paints、Coatings、Fine chemicals
5. RPM International Inc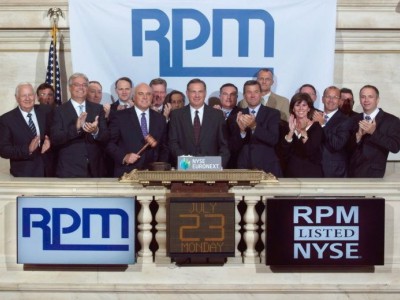 Company Profile:
  RPM International Inc. is an American multinational company with subsidiaries that manufacture and market specialty coatings, sealants and building materials. Industrial brands include, Tremco, Carboline, Universal Sealants, Stonhard, RPM/Belgium, Euco, Day-Glo and Dryvit. RPM's consumer products are used by professionals and do-it-yourselfers for home maintenance and improvement and by hobbyists. Consumer brands include Zinsser, Rust-Oleum, DAP, Varathane and Testors.
  The company has nearly 15,000 employees and operates 124 manufacturing facilities around the world. Its products are sold in 170 countries and territories.
  Founded 1947 as Republic Powdered Metals Inc.
  Headquarters Medina, Ohio, United States
  Key people Frank C. Sullivan (Chairman and CEO)
  Russell L. Gordon (CFO)
6. DIAMOND Paints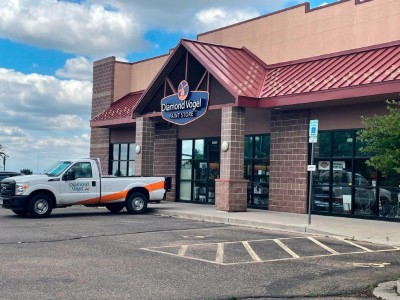 Company Profile:
  Diamond Vogel is an Iowa-based family business founded in 1926 by Andrew Vogel. Diamond Vogel Paint is based in Orange City, USA and is part of the paints and coatings industry. The corporate family of Diamond Vogel Paint Company has 92 companies.
  Diamond Vogel is America's largest manufacturer of protective coatings. The company's arsenal includes factories for the production of architectural coatings for residential and commercial buildings, industrial and agricultural coatings, aerosols, wood coatings, automotive coatings and road marking coatings.
  The company's mission is to exceed customer expectations by providing quality, sustainable solutions.
  Founded Iowa, 1926; 95 years ago
  Founder Andrew Vogel
  Headquarters Orange City Iowa
  Key people
  Drew Vogel Chairman and Chief Executive Officer
  Frank Drewk Vice President and Director of Architectural Coatings
  Products Paints、Powder Coatings、Traffic Coatings
7. BASF SE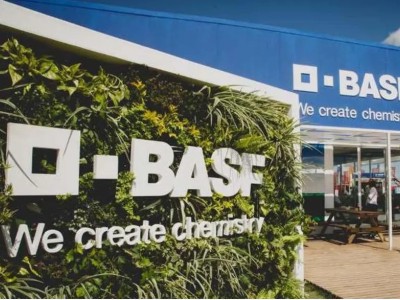 Company Profile:
  BASF SE is a German multinational chemical company and the largest chemical producer in the world. The BASF Group comprises subsidiaries and joint ventures in more than 80 countries and operates six integrated production sites and 390 other production sites in Europe, Asia, Australia, the Americas and Africa. Its headquarters is located in Ludwigshafen, Germany. BASF has customers in over 190 countries and supplies products to a wide variety of industries. Despite its size and global presence, BASF has received relatively little public attention since it abandoned manufacturing and selling BASF-branded consumer electronics products in the 1990s.
  At the end of 2019, the company employed 117,628 people, with over 54,000 in Germany.
  Founded 6 April 1865; 156 years ago (as Badische Anilin- und Sodafabrik); Mannheim, Baden
  Founder Friedrich Engelhorn
  Headquarters Ludwigshafen, Germany
  Key people Jürgen Hambrecht (Chairman of the supervisory board), Martin Brudermüller (CEO and Chairman of the executive board)
  Products Chemicals, plastics, performance chemicals, catalysts, coatings, crop technology, crude oil and natural gas exploration and production
8. Axalta Coating Systems, Ltd.,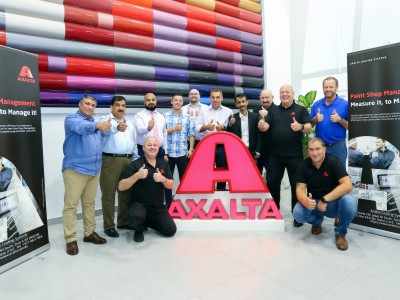 Company Profile:
  Axalta Coating Systems, Ltd., also known as simply Axalta, is an American company specializing in coatings in a wide variety of industrial applications, materials and sectors, such as for example automotive paints. The company is based in Philadelphia, PA, and incorporated in Bermuda. Axalta develops and manufactures coatings for light and commercial vehicles, industrial, and refinish applications. The firm does business in 130 countries, has nearly 13,000 employees, and has more than 100,000 customers.
  Axalta traces its origins to the German firm Herberts Gmbh, which began in 1866 coating carriages before moving to automotive painting. Through later mergers the company became DuPont Performance Coatings (DPC), part of the American DuPont chemical empire, and was rebranded as Axalta Coating Systems after being purchased by The Carlyle Group in 2013. Axalta went public on the New York Stock Exchange in November 2014 and since then has become fully independent. Carlyle Group exited their last ownership stake in Axalta in 2015.
  Founded 1866; 156 years ago
  Headquarters Philadelphia, Pennsylvania, USA (headquarters); Bermuda (legal domicile)
  Area served Worldwide
  Key people Robert Bryant
  (CEO)
9. Kansai Paint Co.,Ltd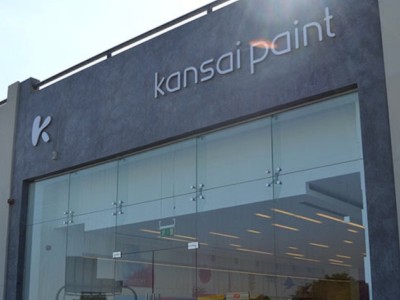 Company Profile:
  Kansai Paint Co.,Ltd. is a Japanese, Osaka-based chemical company whose main products are automotive, industrial and decorative coatings.
  The company is one of the world's top ten paint manufacturers with manufacturing sites in over 43 countries across the world.
  Kansai Paint is a member of the Mitsubishi UFJ Financial Group (MUFJ) keiretsu.
  Founded Amagasaki (May 17, 1918; 103 years ago)
  Headquarters 6-14, Imabashi 2-chome, Chuo-ku, Osaka 541-8523, Japan
  Key people Kunishi Mori
  (President)
  Products Chemicals、Decorative paints、Industrial finishing products、Coatings
10. Asian Paints Ltd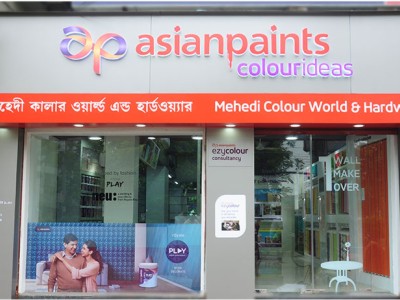 Company Profile:
  Asian Paints Ltd is an Indian multinational paint company, headquartered in Mumbai. The company is engaged in the business of manufacturing, selling and distribution of paints, coatings, products related to home decor, bath fittings and providing of related services. Asian Paints is India's largest and Asia's third largest paints corporation. Asian Paints is the holding company of Berger International. The company's manufacturing operations encompass 15 countries of the world including India, with considerable presence in the Indian subcontinent and the Middle East。
  Founded 1 February 1942; 79 years ago
  Founders
  Champaklal Choksey
  Chimanlal Choksi
  Suryakant Dani
  Arvind Vakil
  Headquarters Mumbai, Maharashtra, India
  Area served Worldwide
  Key people
  Ashwin Dani (Chairman)
  Manish Choksi (Vice Chairman)
  Amit Syngle (CEO)
  Abhay Vakil (Non Executive Director)
  Products Chemicals、Decorative paints、Industrial finishing products、Coatings
---
Data from: company annual reports, sales reports and data analysis, participate in the edit this report world paints and coatings industry association (WPCIA) and coating research association (PRA) coalition industry senior researcher:
This report joint editor: George Davis (world paints and coatings industry association industry senior researcher)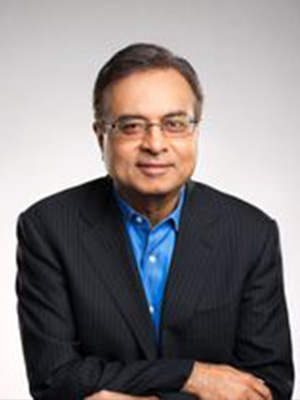 James Thompson (coating research association senior researcher)